INTRODUCING MINERAL AIR SKIN
RENEWAL SERUM SYSTEM

INTRODUCING
MINERAL AIR SKIN
RENEWAL SERUM SYSTEM

This touchless, simple-to-use, two-piece working wonder gives you rapid response hydration for the lightest sheer glow on the go.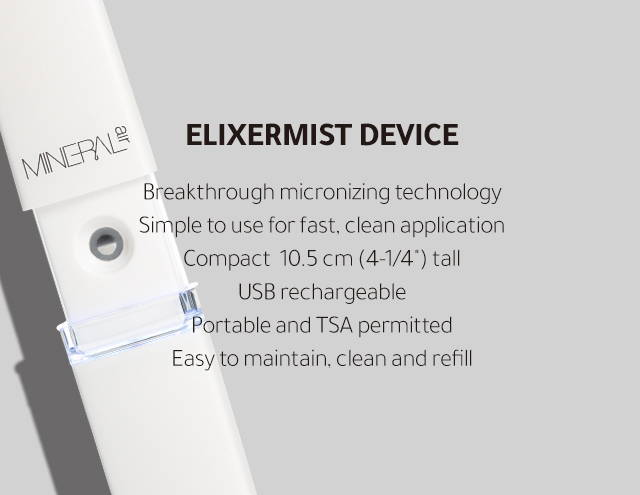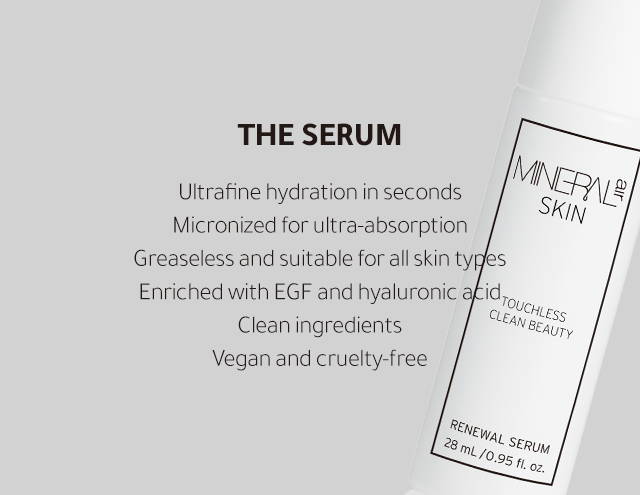 RENEWAL SERUM
KEY INGREDIENTS

Our Renewal Serum contains renewing (EGF & Apple Stem Cell), hydrating (Hyaluronic Acid), brightening (Vitamin C & B3)
and balancing (Sea Salt & Seaweed Extract) ingredients for more radiant, youthful looking skin.


The ElixerMist Device delivers the Renewal Serum as greaseless, micro-sized drops enabling faster, efficient absorption.
Luxuriously soft and totally touchless, this cool serum mist works instantly to restore the look of radiant, youthful looking skin.